MARTIN AND THE FOREST SECRET (2021)
fiction, CZ/DE/SK, planned release: 2021
The adventurous story about an young geek city boy Martin, who has to overcome himself and stay two weeks in the summer camp without his comfort and any technology. Here he will be challenged to help the forest creatures to save their forest of being destroyed by greedy developers.
The family film by Petr Oukropec based on the screenplay by Kateřina Kačerovská.
The project is co-produced by Leitwolf Filmproduktion (DE), BFILM (SK) and Negativ (CZ). The development and realisation of the film was financially supported by the Czech Film Fund, South Moravian Film Foundation, Slovak Audiovisual Fund, film fund Nordmedia, the programme of European Union Creative Europe MEDIA and the Pilsen Region.
Project was presented at these forums:
Warsaw Kids Film Forum 2018, Warsaw, Poland
Riga IFF Forum 2018, Riga, Latvia
It was awarded by Best Project Award at Riga IFF Forum in Riga.
Director: Petr Oukropec
Screenplay: Kateřina Kačerovská
Story: Kateřina Kačerovská
Script Editor: Marcela Pittermanová
Producer: BFILM.cz – Peter Badač
Co-producers: Leitwolf Filmproduktion (DE) – Anette Unger, BFILM (SK), Negativ (CZ)
Executive Producer: Pavel Vácha
D.O.P.: Lukáš Teren
Production Design: Henrich Boráros
Art Design: Dagmar Urbánková
Costume Design: Tereza Kopecká
Make-up Artist: Helena Bermak
Animation: Michal Struss, Magda Kvasničková, Martin Búřil
VFX Supervisor: Tibor Meliš
Editor: Dana Klempířová
Sound Design: Anders Wasserfall
Music: André Feldhaus
Cast: Sebastian Pöthe, Josefína Krycnerová, Tobiáš Rímský, Václav Hubka, Johana Horváthová, Kristýna Boková, Ester Geislerová, Vasil Fridrich, Anna Schmidtmajerová, Tomáš Bambušek, Aleš Petráš
PETR OUKROPEC
Petr (1972) was born in Prague, Czech Republic. In 1994 he made his production debut with Saša Gedeon's feature, Indian Summer. In 1995 he founded Negativ, that has produced more than 40 feature films, that were awarded on many international festivals. In 1999 he won the Czech Lion Award for The Idiot Returns. He is a member of European Film Academy. His long term work with children and non-actors in the theatre "Zmrzlík" from the village of Těchonice, located in the foothills of Šumava, has gained a wide following and earned acclaim.  He made his directorial debut in 2012 with children's adventure film, Blue Tiger, which won several international awards. His second film, In Your Dreams, was screened in the Generation 14+ Competition at Berlinale 2016 and was screened in more than 25 countires of the world.
Filmography:
Blue Tiger (2012)
In Your Dreams (2016)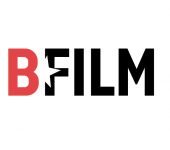 Producer
BFILM.cz – Peter Badač
peter(at)bfilm.cz